Owning is Cheaper than Renting in Spokane, WA
Here's why owning is cheaper than renting in Spokane, wa:
If we check out one of my favorite websites, rentometer.com, it shows that the average rent in Spokane for a three bed two bath in $1,925 per month. If you wanted to go buy a three bedroom two bath house, that would only cost you $1,813 per month.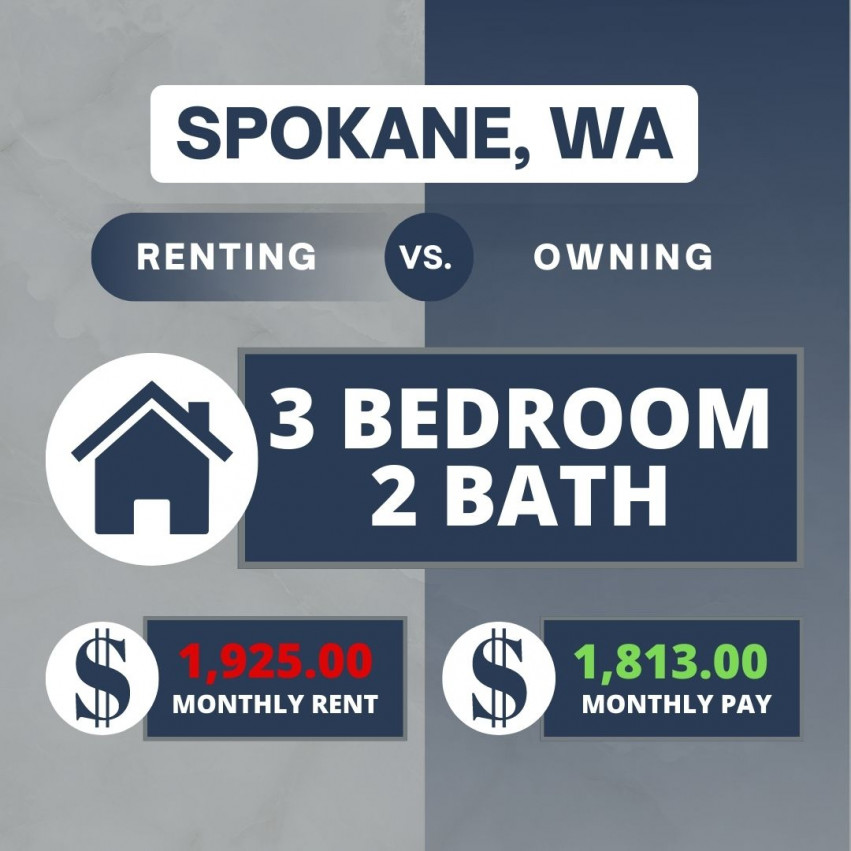 what if I don't have money for down payment?
Well I'm glad you mentioned that because these numbers are ran using a down payment assistance program meaning your down payment is covered.
To know which Down Payment Assistance Loan Program is right for you, you can visit the link below: