Is Spokane, WA the LEAST BIKE-FRIENDLY City in the US?
If you are considering the move to Spokane, you might be wondering, especially if you're coming from somewhere like Portland or Seattle, if you can continue that biking lifestyle here in Spokane if you're used to kind of living in the downtown area or you're coming from a place that's relatively flat, all those things.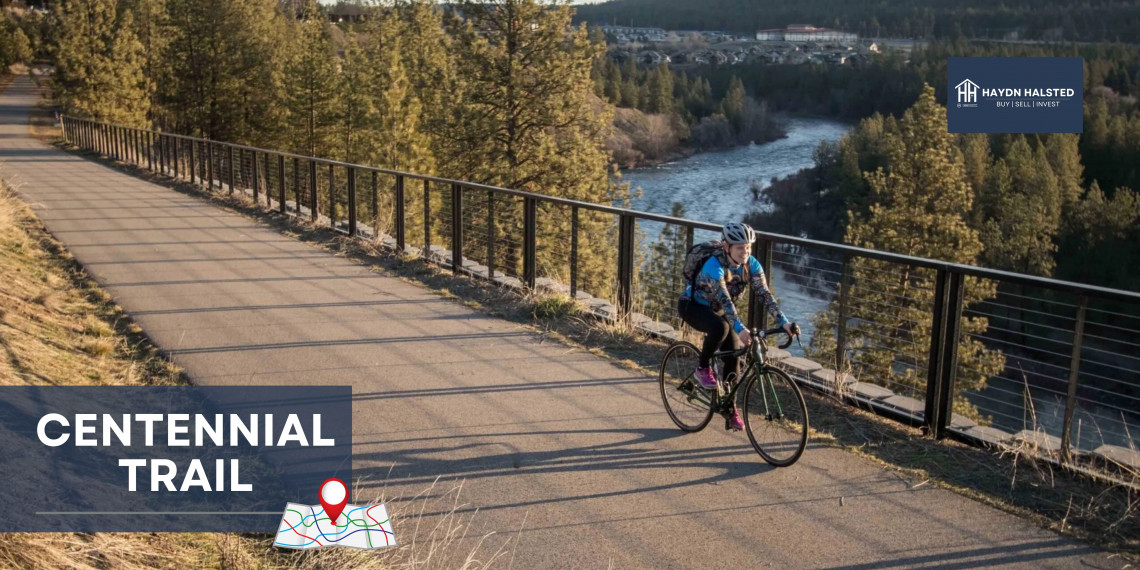 1. Centennial trail
In terms of bike-ability, the first thing that we want to look at is what is already here. What do we already have? The number one thing that we already have here in Spokane is the Centennial Trail.
So the Centennial Trail, it's a 63-mile trail that stretches all from one side, the farthest side, as West Spokane as you can get, all the way to the far East, where it crosses over the Idaho border. And actually, it just continues for another 25 miles or something like that into Idaho. So you can start up in Riverside State Park near the Nine-Mile Falls Dam and then work your way down along the Spokane River, right through downtown, all the way through the Spokane Valley, over the Idaho border. This makes it great for people that live kind of along the trail. And then maybe, especially if you're somewhere like where I live.
So I live in the Logan neighborhood, just north of Gonzaga. The Centennial Trail goes right through Gonzaga. So I can take the side streets from my house for maybe less than half a mile, get on the Centennial Trail, and then follow the Centennial Trail along the Spokane River until I get right into the middle of downtown. So I'm able to go from my house to the middle of downtown by just four or five blocks of side streets and then using the trail. So it's super convenient and it's been great for where I currently live right now.
If you live somewhere like on the South Hill where you have to go where there's a large Hill, no matter what, coming down would be fun, but going back up is not going to be so fun if you're biking. So the Centennial Trail is already some massive infrastructure that we have for biking here in Spokane, Washington. So the big complaint we get is that's kind of the only place that there are bike trails. There are bike trails or bike lanes. When you get down by the Gonzaga campus, if you're off of Hamilton and Sharp, especially if you have bike lanes just around the college campus, because there are so many kids biking around there, to and from class, and their apartments, and all that kind of stuff.
But other than that, we have a handful of bike lanes downtown. But for the most part, it's pretty barren here in Spokane in terms of bike lanes. And that's kind of been a complaint about some people.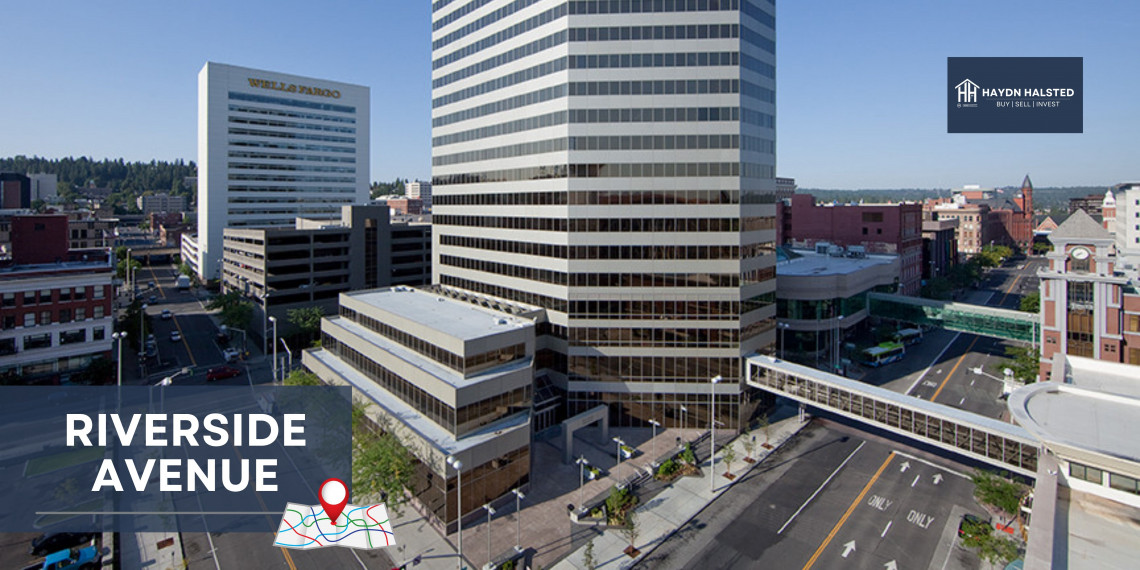 As reported by the Spokesman Review, our newspaper here, just about a week ago or a couple of weeks ago, they announced this cool project that's going on in Riverside. Riverside is kind of a road downtown that has needed some updates for a little while because it's pretty bumpy. And so it's good that we're just going to get a brand new road in there anyway. But taking a look at this, we're going to its four lanes right now. We're going to go down to three lanes.
Two, one in each direction with a turn lane. And then you're going to have parking next to that, and then you're going to have bike lanes next to the sidewalk. So I think this is going to be awesome because this is the kind of layout you see in some of those bigger cities, like Portland. This is a very popular layout around there. And then I even lived in Missoula for five or so years.
And so this is kind of the layout they have on their main strip because it's a very bike-friendly community. So I think it's awesome because the parked cars are going to protect the bikers from the traffic. They even have it set up. And so they've put the bike lanes on the outside of the bus stop so that the bikes can just keep going through.
And the stop for buses isn't going to need to go into the bike lanes or anything like that and cause disruption either. So I think this is going to be awesome for kind of one of the main streets in downtown Spokane to be able to have this because this road kind of goes into the University District as well. So like I said, now I would be able to go to the Centennial Trail, work my way into the University District very easily, and then work my way to Riverside fairly safely. For the most part, I think this is going to be an awesome addition to downtown Spokane.
Link to related article:
Never Miss a Blog Post
We post new, helpful content geared at answering your questions about selling or buying a home. Enter your email below and never miss a new blog post!
We respect your inbox. We only send interesting and relevant emails.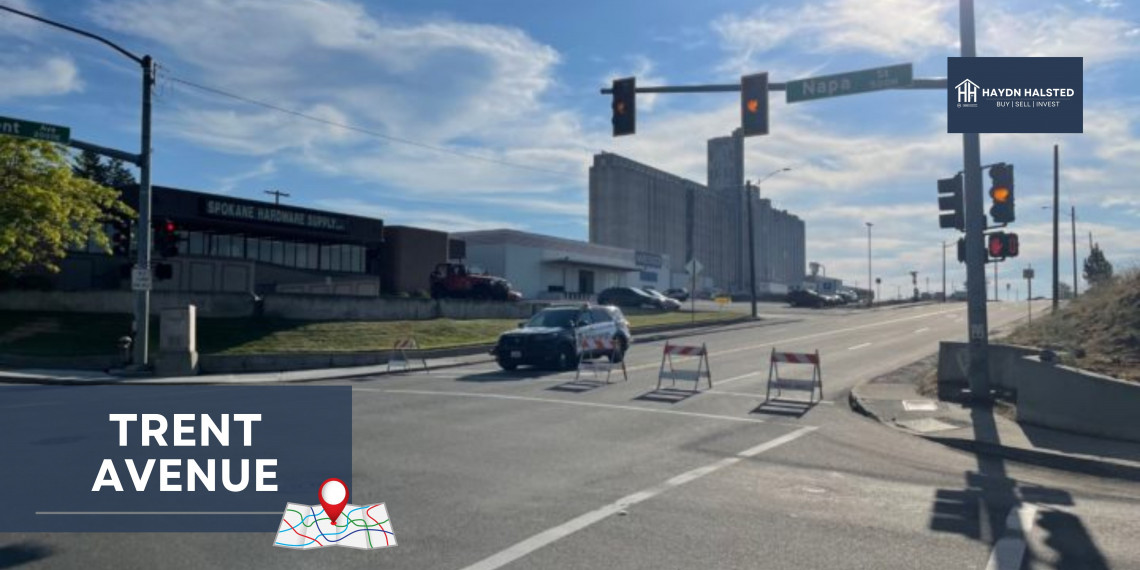 2. trent avenue
The next major project that we have going on is the Trent Avenue Bridge, which is currently not there because it's completely gone. It was a bridge that was over 100 years old. And we have quite a few of those here in Spokane. But this one just wasn't holding up as well as some of the others. And so they have completely taken it out. They're rebuilding it.
It started in 2020. The plan was for it to take about four years. This bridge is probably not going to open up for about another two years. But the plan is to completely rebuild it with wide crosswalks, wide bike lanes, and then traffic that can go either way. And so this will be a great connector from Sprague and the University District as well as into downtown because this will again be easy access to connect to the Centennial Trail from this area.
And then you'll be able to work your way downtown and then easily make your way to Riverside. So the city is working on trying to build more bike paths and bike systems. And all these kinds of construction projects that are going on right now are all going to work together to kind of bridge that gap that we're missing right now. I also think this will be a huge benefit because the Sprague District has gone through and is still going through those huge changes. And some great businesses are going in there.
Many of the homes that are being renovated constantly in that neighborhood are constantly turning over and becoming better and better. And so I think having this walkable, bikeable access from that Sprague neighborhood to downtown is going to bring in new life to that neighborhood. And I think this is just one of those neighborhoods that if you buy now, in five or six years from now when you go to sell, you're going to be very happy you did, because it's just going to feel like a whole new neighborhood around you and it's going to make your house worth way more than what you bought it for.
Link to related article: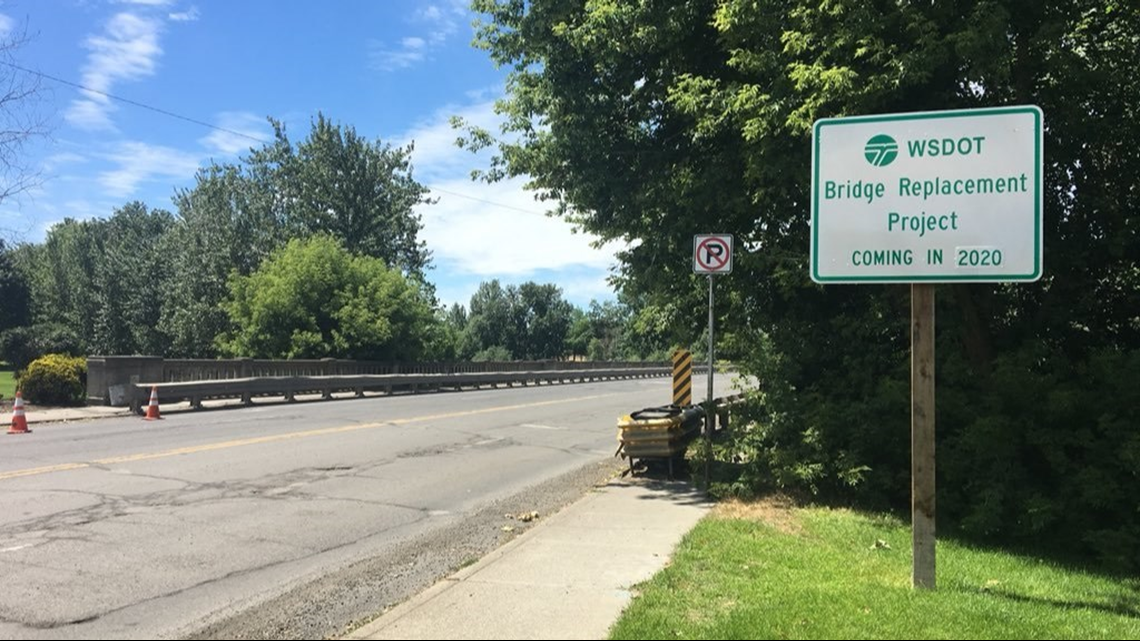 The Council plans to look at how to improve the narrow sidewalks and will also address saf...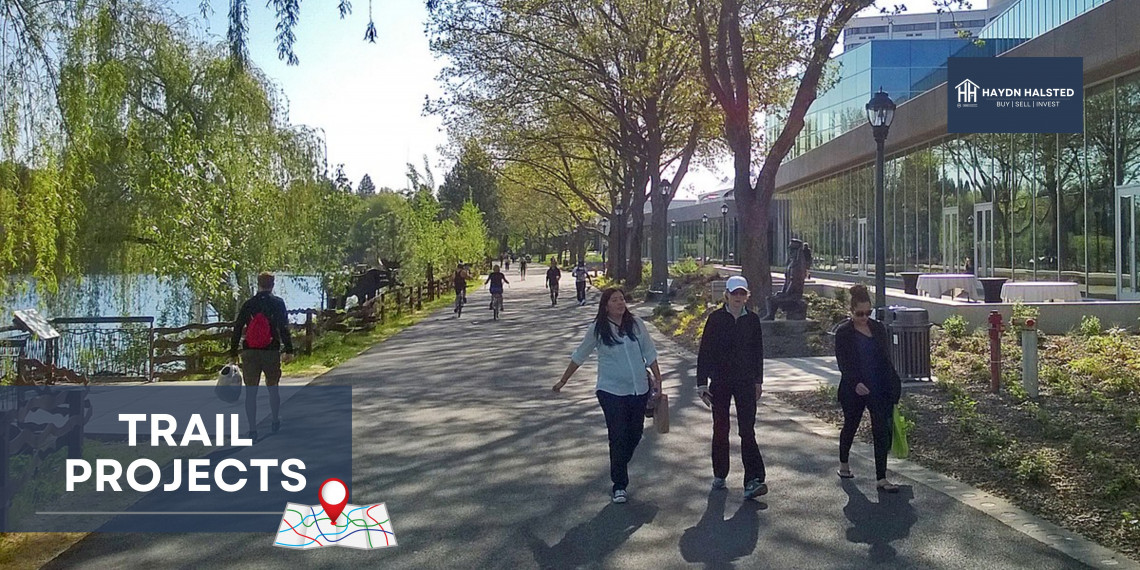 3. incoming/on going trail projects
Speaking of bridges that are going on, we're going to talk about what's going on in the Centennial Trail. Let's talk about what's going on in the Centennial Trail because there are some other massive projects that I didn't even realize how big they were until recently.
Right now, down by that Centennial Trail, let's say it follows the river, then it works its way through Gonzaga, and then it works its way to Mission Park. And at that point right now, what it was doing was you had to actually stop at a stoplight across the Mission, which is a very busy street, and then come down a bridge, and then you continue down on the Centennial Trail. So there's kind of a stop, a break in the Centennial Trail. And it was just kind of that area is just so busy and gets kind of sketchy. And then what's kind of odd right now is that the Centennial Trail, kind of just ended for a minute and there was no connection.
You had to go around Avista and then work your way back to the trail and everything. So they're building a park in this area of the Centennial Trail in Avista. And I've driven past it a couple of times. We'll have some Broll here, but it's just going to be a little park. It'll be nice to have another access point to the river because there are only a few beaches along the river where people can go swimming in the summer.
So it'll be nice to have another one. But yeah, so far, just driving past it, it looks nice and it's going to allow for an easier connection on the near side of the Vista rather than having to go all this long way around it. So after that park is finished, it looks like we are working more on that Mission Gap that I was talking about because it's been an issue for a long time. That road has just gotten busier and busier. And so, phase one of that Mission Gap was that they just created an island in the middle of the street so that there was at least a halfway point to get across the street, and it just felt a little bit safer.
So now they're talking about putting a Centennial Trail bridge over Mission Avenue, which would be crazy. So, I mean, you would come out of Mission Park and then into a busy street. So we're just going to build a pedestrian bridge over the top so traffic won't have to stop. Because the other crazy thing that's right there is a train track just right in the middle of this busy intersection. And it stops everything, like bikers can't go, cars can't go. And so it's just when the train goes through there, it's just chaos. And so that could help a lot of things. At least the foot traffic now has to stop doing that. And then, like I just said, there's the train that goes through this.
They're looking at putting a tunnel underneath the tracks so that you wouldn't have to stop and could just go straight across. So basically, can we go over? Can we go under? That's kind of what they're trying to figure out right now. So that huge stop and annoyance in the Centennial Trail can go away.
I think in terms of Spokane being a bike-able city, we're getting there. We have some huge projects underway that I think are putting us in the right direction. Neighborhoods like Kendall Yards are super bike-able, and they have that Portland vibe where you kind of live, work, and play in the same neighborhood. And so it's very easy to go anywhere on your bike. The Green Stone, a big construction company here in Spokane, is building a replica of that over in Liberty Lake.
There will be another neighborhood option for that. But in terms of trying to connect neighborhood to neighborhood with bikes, we're slowly but surely getting there. And hopefully, by the time you're making that move or if you're making that move here in the next nine days or 90 days, you'll be looking in the near future for a more bike-able option.
Link to related article: https://spokanecentennialtrail.org/trail-projects/
Ready to Take the Next Step?
If you wanna visit or feel like moving in here, I'll be more than happy to assist you.
Click Here