How To Buy Your First Home In Spokane, WA
Are you looking to get your home search started but don't know where to start? You've come to the right place. In this blog, we will go over nine steps to go from not knowing anything about buying a home to getting the keys handed to you on closing day. Let's get into it!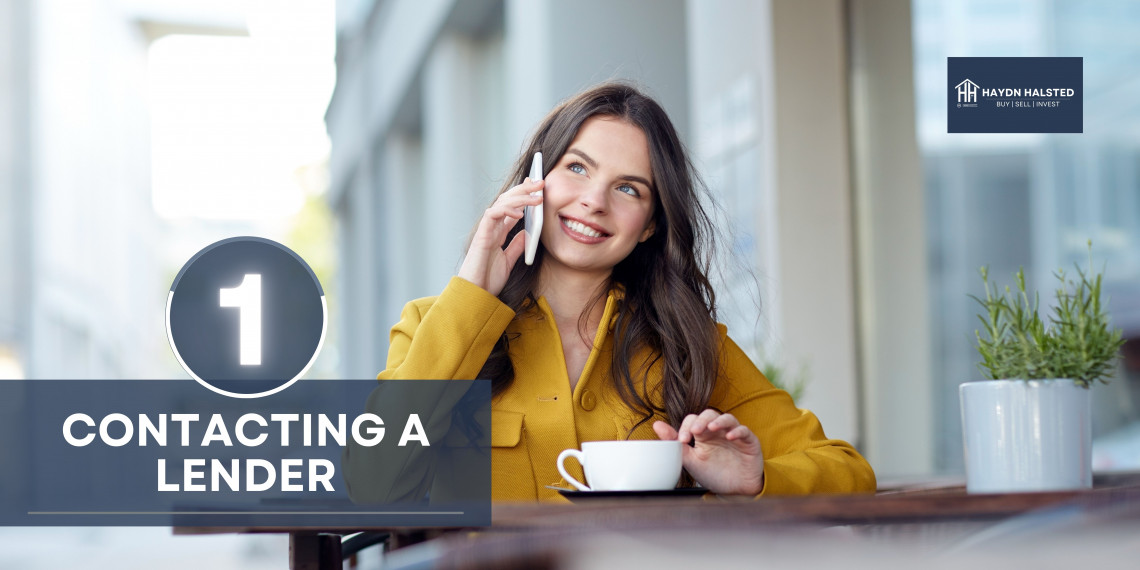 1. Contacting a Lender
All right. First step of the process to contact a lender. Now, if you don't know any lenders, you can reach out to me and I can recommend you to one of my preferred lender partners. But I believe that if you need a loan in order to buy your first house, which I would say 90% of people probably do, then you're going to want to start here. I can ask you the basic questions like how much are you making?
What's your credit score? How much debt do you have? And then I can kind of guess what price range we're going to be in. But there are so many unknowns for a lot of people in terms of their finances that it's best to have a lender pull your credit, verify your employment and look at your finances from their lenders instead of just guessing and trying to figure it out. Now here's two concerns I hear a lot when it comes to meeting with the lender.
The first one is that people don't want their credits to go down when the lender pulls it. Well, I can assure you that the majority of the time when the lender pulls your credit, it will only impact your score a few points. It will not make a drastic difference in your ability to get approved. Additionally, if you have multiple lenders for your credit in a 30 to 45 day window, you only get dinged one time. The credit Bureau actually encourages you to shop multiple brokers and get the best rate.
I also hear a lot of people, they don't want to talk to the lender until they pay off a bill, their credit score goes up. People are concerned that if they meet with a lender, they want their finances to be in perfect condition. But I want to assure you that lenders are there to help put you in the best position possible and teach you how to get there. They might have a shortcut or a loophole that can accelerate whatever it is that you're working on. I never think it's a bad idea to have a conversation with a lender no matter where you're at in the process of getting approved for a home.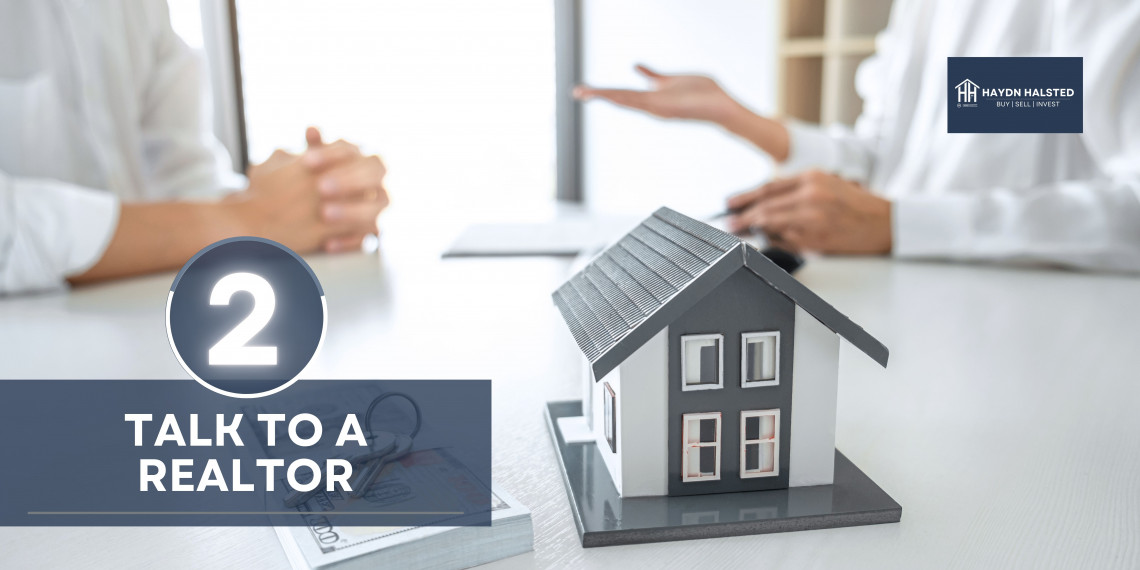 2. Talk to a Realtor
All right, now that we have lending in place, time to talk to your Realtor. Your Realtor can now actually help you because you have a budget in place and you know exactly how much cash you have to work with when it comes to structuring your offer. You want to set up what's called a buyer's consultation with your Realtor. This is where your Realtor with you will meet up for coffee or in their office and talk about the home buying process similar to what you and I are doing right now. But you're going to set up a search criteria to find your perfect home.
After you leave this meeting, you should feel very comfortable with the steps ahead of you. You should have a basic understanding of the steps of the real estate transaction and feel like you and your Realtor on the same page with them, knowing what you want, but also having a realistic expectation of the current market.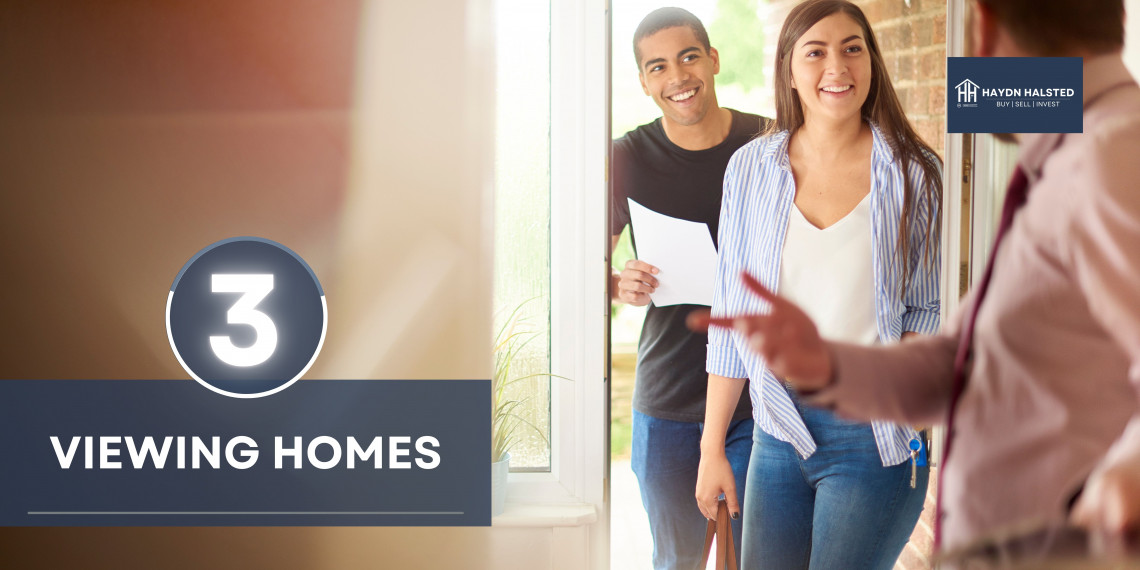 3. Viewing Homes
The third step of the process is looking at homes. This is the fun part. You get to wake up most days to an email with a new home that hit the market that fits your criteria. You want to reach out to your agent and set up an appointment as soon as possible. This is your chance to show up early to the showing, ride around the neighborhood and make sure you like the surrounding area, because even the perfect house isn't so perfect, if you have crappy neighbors. Then you'll get to explore a bunch of houses that other people live in and sometimes see some very questionable things.
But during this process, you should be aimed to be as open and honest as you can. Whether you love it or you hate it, do your best to explain why and so that it will help your Realtor kind of narrow down exactly what you're looking for. Some clients feel bad that they don't love the first two few homes, but just realize that this is a trial run for most people. You and your agent are just trying to get on the same page for what you're looking for. You're going to learn a lot about yourself as well as the Realtor.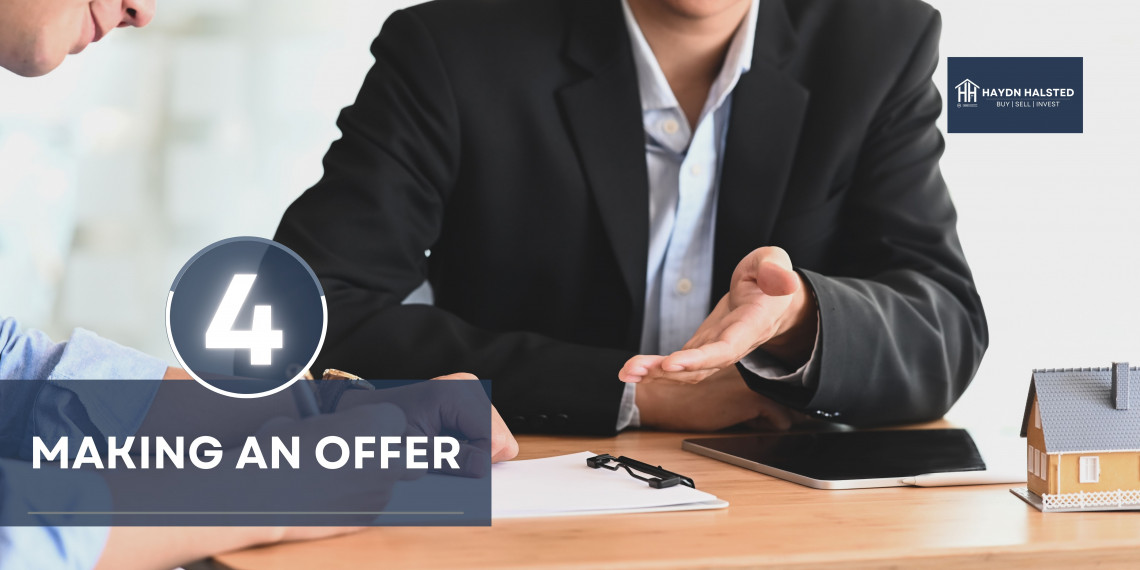 4. Making an Offer
All right, assuming you found the perfect home, at least the one you feel comfortable with, it would make or make good investment. It's Time to Write an Offer now. There are a lot of minute details when it comes to writing an offer, and we won't get into all of them today. But assuming the market is still hot when you're watching this video, you should be focusing on a few things, mostly assuring the seller that the deal is going to get to the closing table. In the current market, things are crazy, and most buyers are having to give a lot to get the winning offer.
I encourage you to take a deep breath during this time, meditate for like ten minutes and make sure you're super happy with the house. Plan for everything. Like the inspection could reveal some really messed up stuff and you should walk away from that. But in today's moving market, you're going to write an offer. It's going to be strong one and you just want to make sure you're not going to regret it.
This is February 2022 right now, and nearly 40% of homes are going back on the market because buyers are writing intense offers and then they get cold feet and walk away and then they have to do the whole process over again. So, as I said, slow down, make sure you're stoked about the house and can see yourself living there for five or more years. And if that's the case, then write a strong offer. Make sure you're working on finding out the seller's needs, what the other offers are so you can be competitive and how you can stand out from the crowd. And then after that, keep your fingers crossed. Have your realtor stay in communication with the listing agent until you have a final yes or no.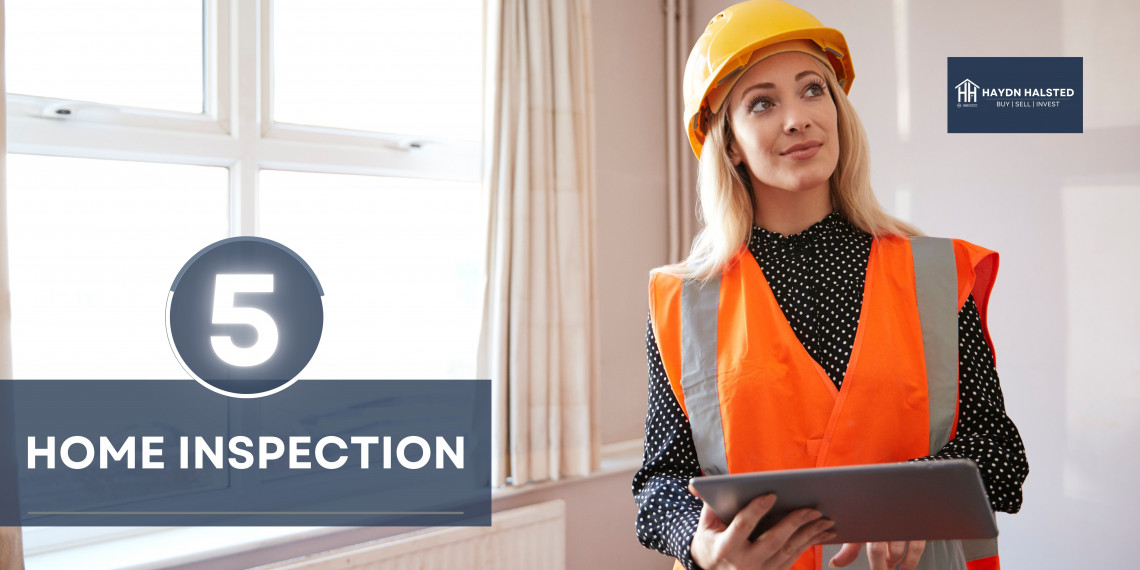 5. Home Inspection
All right, so once you've locked down your dream house, we'll assume and it's highly encouraged that you get a home inspection. Some buyers are choosing to waive their home inspection, but this can be very dangerous, especially if you're somebody that does not have a background in understanding the inner workings of a home. Get the bells and whistles. This could run you up to $800, but this investment could save you thousands down the road when you're avoiding something major that could come up. When it comes to getting things repaired, only focus on major health and safety issues.
Many things are going to come up that are easy for the average person to repair themselves for less than a couple of $100 maximum and paying the additional cost to hire professional can not only throw off a deal, but many times it's unnecessary expense for either party.
Never Miss a Blog Post
We post new, helpful content geared at answering your questions about selling or buying a home. Enter your email below and never miss a new blog post!
We respect your inbox. We only send interesting and relevant emails.
6. Earnest Money
Next or potentially before the inspection is delivering your earnest money. Your earnest money is your legal interest in the property and the amount of money you're willing to put on the table to ensure the sellers that you're not going to back out of the deal. The state of Washington is very difficult to lose your earnest money. There are so many contingencies on the buyer side. Even when you waive a lot of your contingencies, majority of the time you're going to get your earnest money back.
As long as you stay in line with the contract, you'll be safe and be able to get it back if things go south.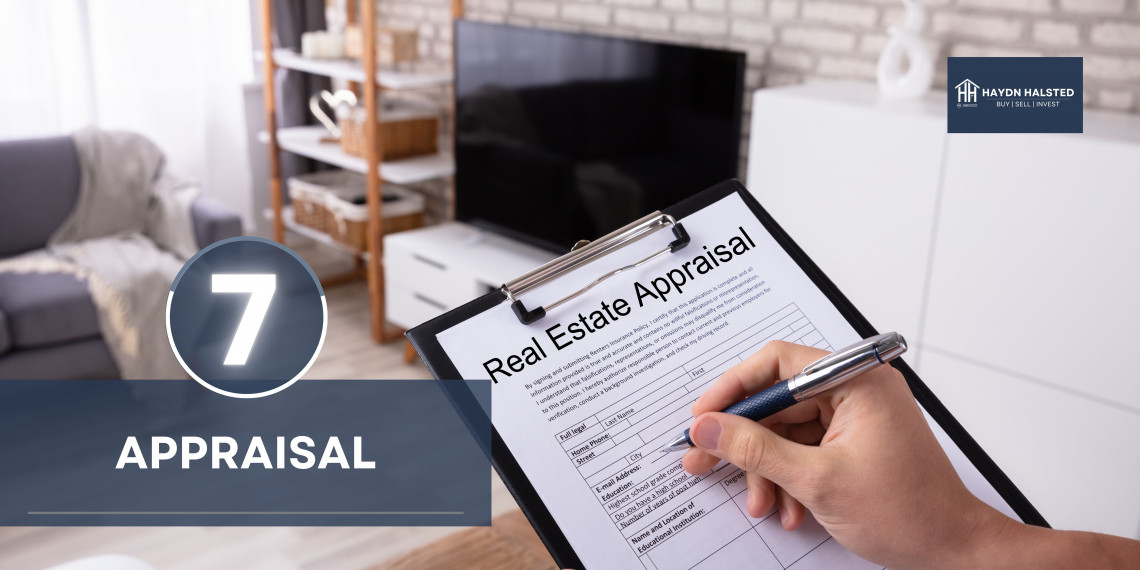 7. Appraisal
The 7th step of the process is the appraisal. Now there isn't a whole lot you as a buyer are going to do during this process. Your lender will have you make your deposit for the appraisal, which can run anywhere from $600 to $1400 depending on how Busy the Appraisers are and then your agent will often meet the appraiser at the house To Discuss the contract with them. If there are multiple offers on the house, what kind of improvements have been made? Provide them with a list of comparable properties.
This helps get the appraiser on the same side as us, basically because they're walking into the transaction blind and they don't know the competition or what happened for us to Get Where we are today. But they're an advocate of you. They're determining the True value of the properties that you're not overpaying.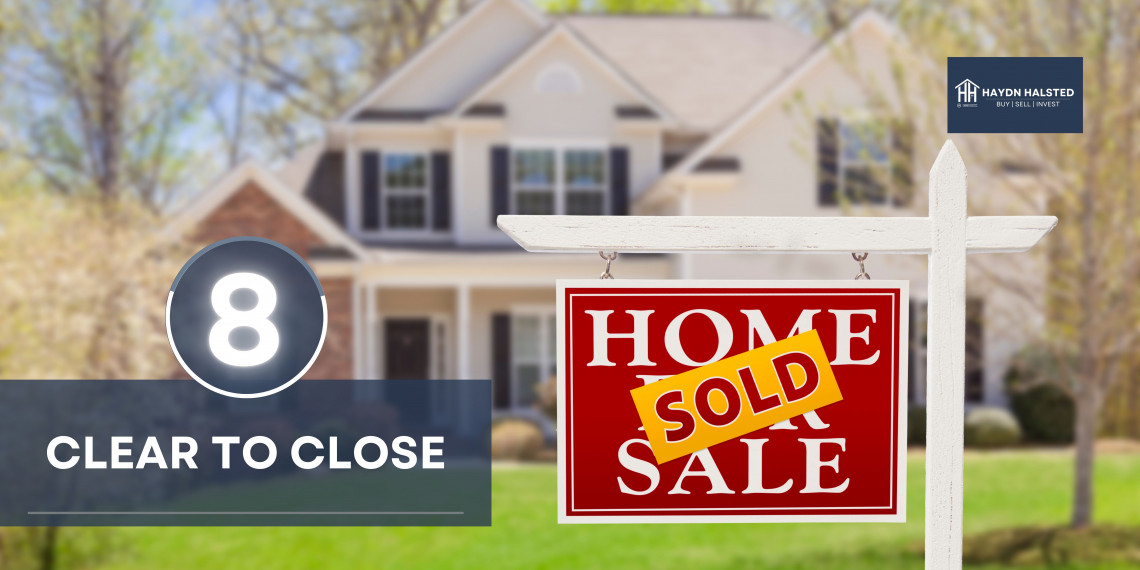 8. Clear to close
Once the appraisal is over, Your lender will send in your file to underwriting and we'll get the clear to close, which means Exactly What It Sounds like you and your realtor will schedule a final walk through in order to double check that all Items On The Inspection Report Were Taken Care of and the sellers didn't decide To Punch Any Holes In The walls. But The House is Exactly as You Want It to be. So once that's done, you'll be soon heading to the Closing Table to sign a huge stack of papers. You'll bring your checks for the funds. I know that was like four steps all in one, but the last few days will just feel like a blur.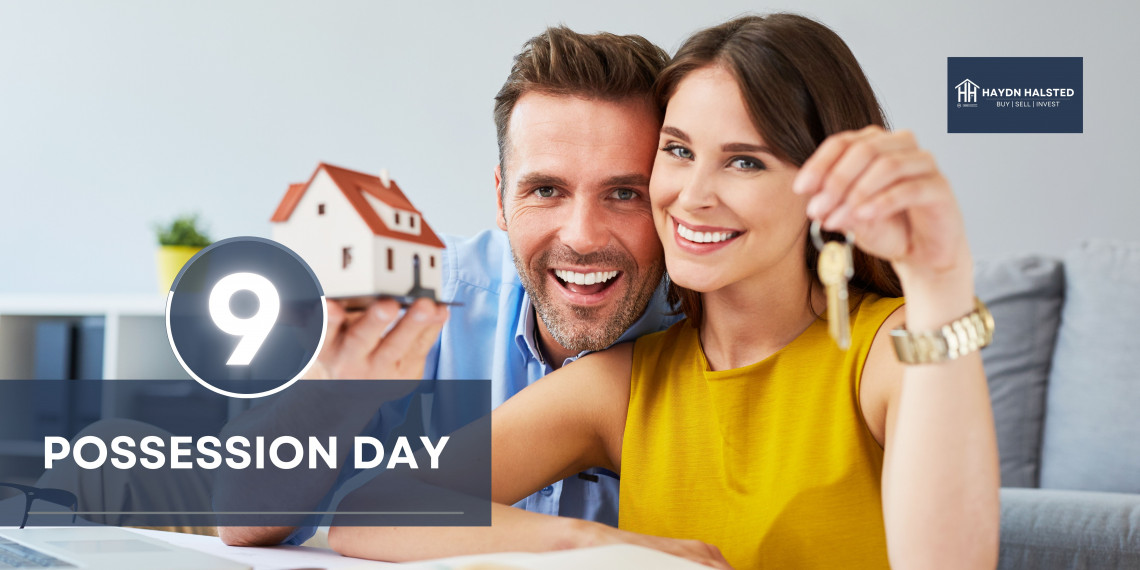 9. possession day
The final day is here, the day you get your keys to your new home. In Spokane most likely you'll go to the Closing Table to Sign your documents the day before or the morning of and then you'll wait until the afternoon of The Closing date To Actually Receive your keys. You don't get them Right there at The Closing table. The property sale has to be recorded at the courthouse and then once that's done, Closing Company will call the realtor To Let Them Know it's officially closed.
At that time, your realtor will call you to schedule a time to get your keys.
Ready to Take the Next Step?
If you wanna visit or feel like moving in here, I'll be more than happy to assist you.
Click Here