12 Reasons to move to Spokane, WA
Are you thinking of relocating to Spokane, Washington? Or maybe you are thinking about moving to Coeur d'Alene, but realize that the housing prices are the same there as they are in Seattle or LA. Well, you've clicked on the right blog because here are the top 12 reasons to relocate to Spokane, Washington.
1. awesome downtown
Reason number one is our down town is actually pretty awesome. The streets are lined with historical buildings that house your favorite major brands like Apple, Nordstrom, Nike, and there's a ton of small businesses in coffee shops like Indaba, Atticus and Madeleine's to restaurants like Hunt, Sushi.com, Mango Tree. And they're just awesome. Down town isn't like your typical down town with tattoo parlors and all that kind of stuff. It's very vibrant and has only been getting better with renovations of Riverfront Park.
2. Affordable Housing market
Reason number two is that the housing market is still affordable. 2021 brought drastic increases to Spokane, roughly 24% in the last year. But compared to Seattle Los Angeles, which is where most people are moving here from, we're still an incredibly affordable place to live. The average home price is still under $400,000, and at this point, that will probably be gone in a year from now.
3. affordable office spaces
Reason number three, you should be moving to Spokane or your company should be moving to Spokane. Is that office space is still very affordable. Office space is running about $23 per square foot. And put that into perspective, in Seattle, it's about 65 in the Bay Area is about $90 per square foot. So maybe now that you can work remotely, you should move an office here to Spokane.It would probably just be cheaper to travel back and forth between Seattle or LA.
4. interconnected trails
The fourth reason you should check out Spokane is because of the trails that are integrated into our city. Just like I took a walk today out on the Centennial Trail because it's super easy to do because it runs right through the middle of downtown pas most of the major office spaces where I work. So it's awesome to be able to step outside, walk along the river, and then just refresh your mind before going back to work.
5. beautiful lakes and rivers
Speaking of Rivers and water, the fifth reason is because Spokane has dozens and dozens of Lakes and Rivers between a one and a two hour drive downtown. Just pick a direction and you'll find some water somewhere. We're fortunate enough to be one of the places that are not experiencing droughts like the Southern States, and so if you like boating, fishing, or just want to have a place to escape when we get a couple of 90 to 100 degree weather days, this is definitely the place to be.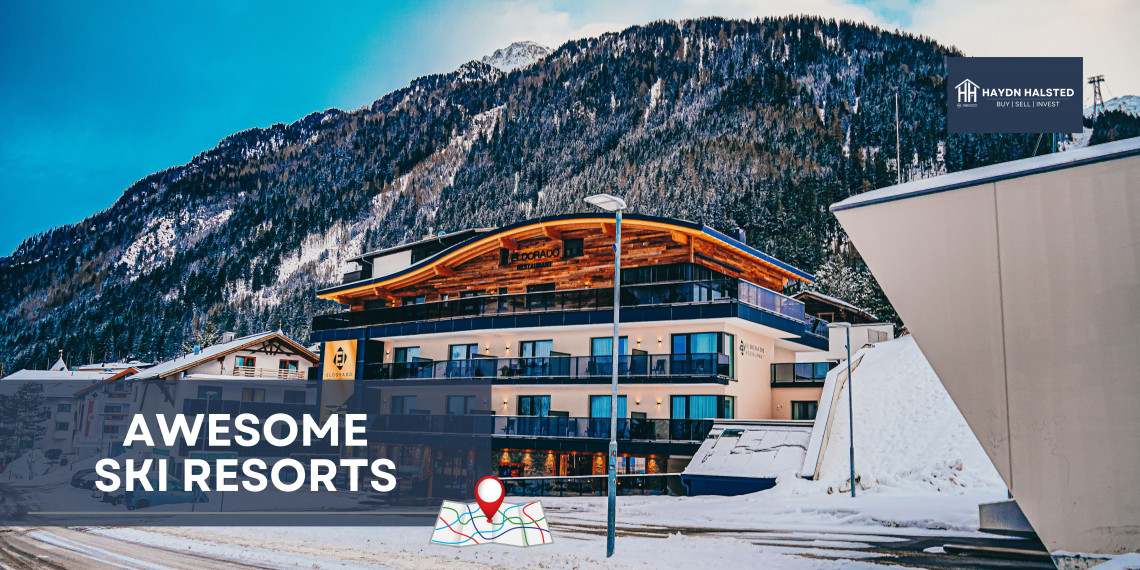 6. awesome ski resorts
And I'd say generally people are into being on the water during the summers, are also fans of being on the mountain in the winter, and you have a handful of options for skiing and snowboarding here. Our 6th reason is because we have five awesome ski resorts within a 90-minute drive. Whether Spokane is having a mild winter, which happens maybe 50% of the time, the mountains almost always have some snow. We're within a three hour drive at the Canadian border 90 minutes in Montana, so it doesn't take a lot of effort to find some snow.
Never Miss a Blog Post
We post new, helpful content geared at answering your questions about selling or buying a home. Enter your email below and never miss a new blog post!
We respect your inbox. We only send interesting and relevant emails.
7. dope waterfall
Our 7th reason for moving to Spokane is because we have a dope waterfall right in the middle of town. We actually have the largest urban waterfall in the entire United States. You can get within about 20ft from it and see it from different viewpoints, and it's just super awesome. Beautiful feature we have here right in the middle of downtown.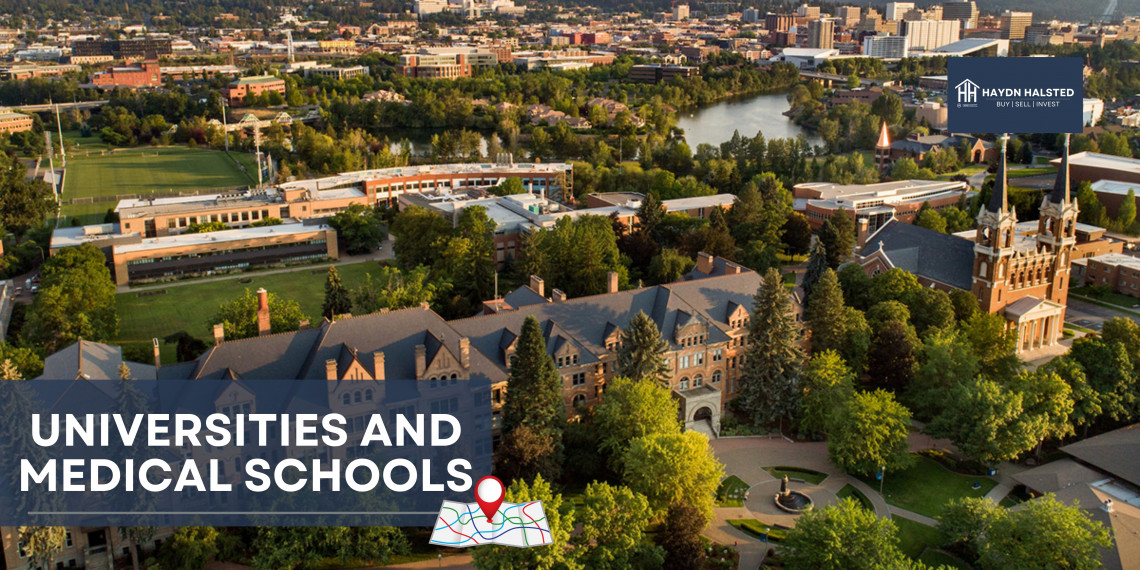 8. universities and medical schools
If you're into education or you're looking for a not so huge city to send your kid to for College, you should definitely be checking out Spokane. We have five universities and two medical schools that all have satellite campuses within the University district, which can house upwards of 20,000 students per year, not to mention the main campuses that are spread out throughout the city. I myself have a rental in this neighborhood and have helped many parents buy rentals for their kids while they go to school instead of paying room and board let the students pay you for it. Rent is getting crazy and it's pretty easy to cash flow a house that you rent by the bedroom.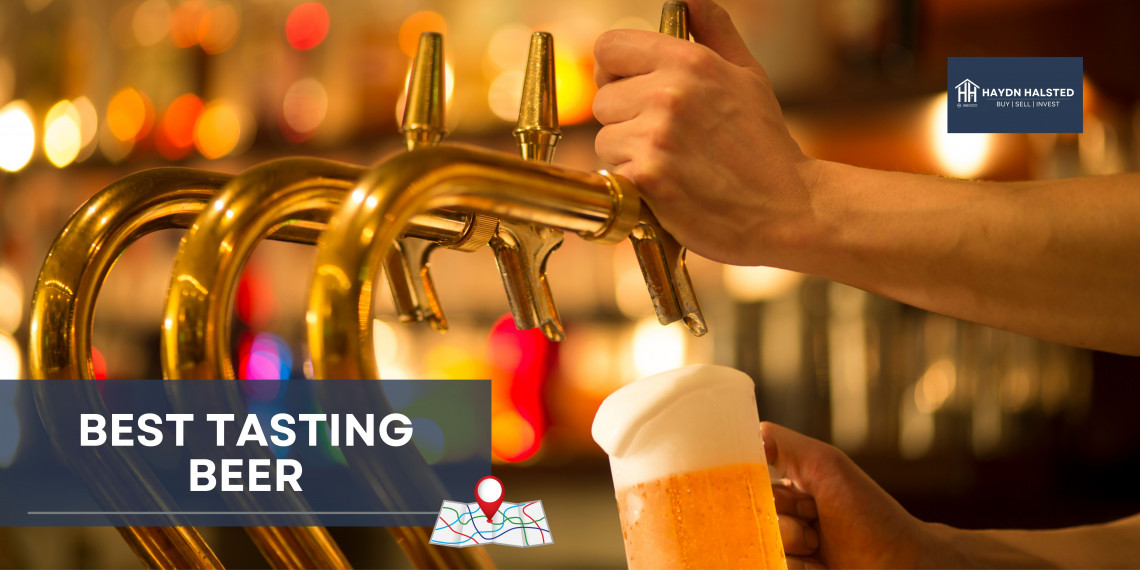 9. best tasting beer
The 9th reason to move to Spokane is beer. We have a lot of beer around here, and it's actually good. There are 30 plus breweries just in Spokane County alone, not to mention everything within an hour drive. There's even a craft brewery self guided tour where you can follow the trail and find out some of the most popular spots.
10. wine
Don't like beer. Well, that's all right, because the 10th reason you should move and maybe you're noticing a pattern here is we have nearly the same amount of wine tasting rooms as we do breweries. Washington is, I believe, the second largest producer of wine in the country behind California. So you Napa Valley folks won't miss out, I promise. There are around 900 wineries in all of Washington, and most of them on the east side of the state close to Spokane.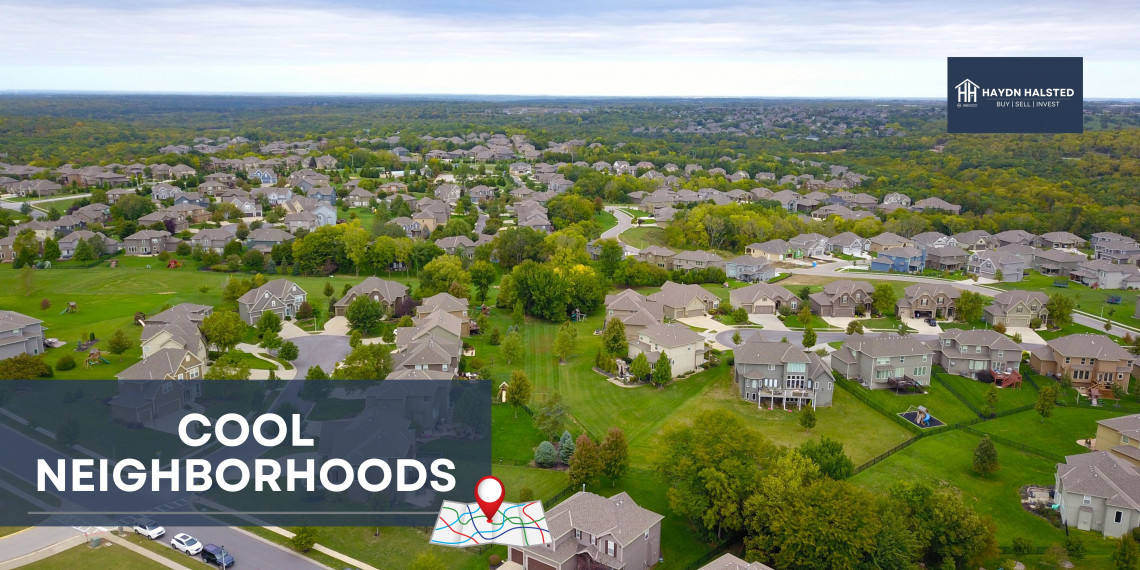 11. cool neighborhood
And if you're moving to Spokane from Seattle or LA, you might be concerned about getting some of those same walkable neighborhoods or cool features in your neighborhood. But I promise you that you should move to Spokane for this 11th reason because we have super cool and beautiful neighborhoods of parks on parks I often jump to the South Hill where there's Comstock, Manito, PolyGen and Cannon Hill within like a half a mile to mile of each other can easily walk on nearly silent side streets between each one. But there are plenty of neighborhoods in Spokane that have the same feel with lots of young people and families that love to enjoy the neighborhood as well.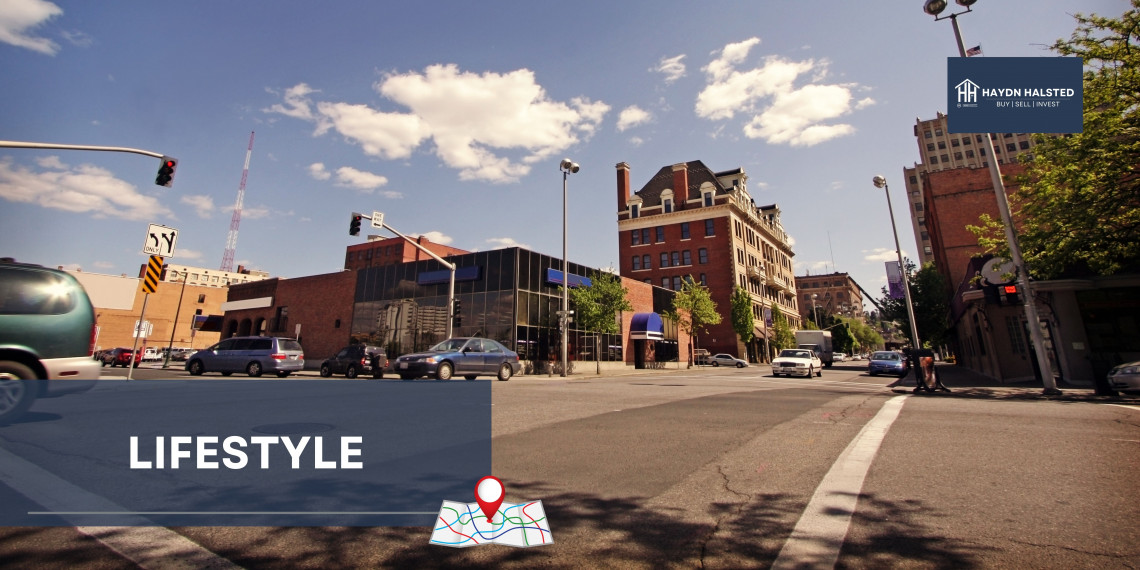 12. lifestyle
Lastly and I'm sure there are plenty of people who might disagree with this, but I know people that live busy lives in busy cities will agree or grow to learn with me that the life in Spokane is just better. Rush hour is just an hour. It's not six to eight hours a day. It's easy to find a home close to work. We have awesome music, art, dance, theater from amazing schools all the way from elementary to College.
Ready to Take the Next Step?
If you wanna visit or feel like moving in here, I'll be more than happy to assist you.
Click Here